The office of Dr. E.J. JONES, M.D. can assist you with setting up an appointment for your next OB GYN exam.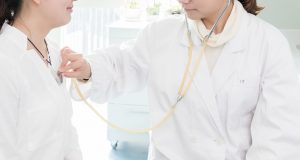 The care team at E.J. Jones ObGyn of Batesville, Arkansas is centered on creating a comfortable environment. The staff is dedicated to giving superior care to women throughout every phase of life, nurturing long-term relationships. The professional and experienced team focuses on open communication and personalized care, which is why many women turn to Dr. E.J. Jones for their obstetric and gynecological needs.
Please use our appointment page to set up an appointment with Dr. E.J. Jones M.D. and staff.
We look forward to providing you with exceptional women's health services.