Have a question? We're here to help...
Meet Our Team
The care team at Dr. E.J. Jones MD is centered on creating a comfortable environment. The staff is dedicated to giving superior care to women throughout every phase of life, nurturing long-term relationships. The professional and experienced team focuses on open communication and personalized care, which is why many women turn to Dr. E.J. Jones for their obstetric and gynecological needs.
Meet the team of Dr. E.J. Jones MD, the best local OB/GYN clinic in Batesville: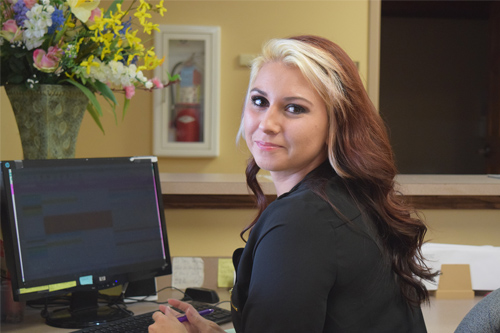 Dr. E.J. Jones M.D.
I'm a second-generation physician in Batesville. I'm also proud of my daughter, who is a nurse at White River Medical Center and carrying on the tradition of healthcare. Outside of medicine, my hobbies include, music, astronomy, fishing, amateur radio and spending time outside in our amazing state of Arkansas.
"It's been my privilege to provide care for the women of this community and surrounding areas since 1983. My goal is to provide personalized state-of-the-art care in a welcoming environment. I have maintained board certification since 1987. Technology has revolutionized all aspects of our lives, including medical treatments. I use electronic medical records, 3D ultrasound and advance surgical techniques, such as daVinci surgery, in order to provide my patients with current therapies. Thank you for choosing me as your women's healthcare specialist.
Jordan: Receptionist
Jordan's smiling face may be the first one you see when you enter the doors at E.J. Jones OB/GYN.
I love spending time with my daughter, Avelia, who was delivered by Dr. Jones. I also enjoy photography and spending time with family and friends. Dr. Jones has been my family's all time favorite doctor and delivered most of my nieces and all of my great nieces and nephews. It's such an honor to be able to be part of the amazing staff here that has taken such great care of me. I absolutely love my job our patients and my new work family
Carey: Office Manager/Billing/Coding
Carey wears several hats at E.J. Jones OB/GYN, and she is instrumental in keeping the office running efficiently. For 11 years, Carey has taken pride in assisting the office staff and Dr. Jones in making sure all of the patients' needs are met.
I feel as if our office staff is amazing, and we are more than just coworkers. We really are friends and family, and we feel this way about our patients, too.
I am a two-time breast cancer survivor, and I enjoy helping women who have had an abnormal mammogram or any breast cancer questions or concerns. I am also married and we are fixing to have our 20th anniversary. I have a son who is graduating college this year. In my spare time I enjoy riding ATVs, spending time with friends and family and date night with my husband.
Savanah: Licensed Practical Nurse
As a nurse, Savanah works closely with Dr. Jones to educate patients about their health and medications.
I am married to my high school sweet heart. We have two beautiful fun loving boys and a sweet little girl on the way. We enjoy being on the go, four wheelers and traveling. I have the pleasure of working for the best OB and his amazing staff. I wouldn't change anything about my work family! Cant' wait to meet all of our new and returning patients!
Rita: Advanced Practice Registered Nurse/Women's Health Nurse Practitioner
As a nurse practitioner since 1978, Rita received her BS in nursing and NP certificate from the University of Arkansas for Medical Sciences. She has worked for E.J. Jones OB/GYN for ___ years. Rita collaborates with Dr. Jones to give patients the quality care they deserve.
I love teaching women about their healthcare needs as well as teaching them healthy habits.
When I was five years old, I would be placed on the counter of the neighborhood market and sing for the entire store. But when I grew up, I became a nurse because I like taking care of people. After graduating from UAMS, I was employed at Medical Park Women's Clinic in Benton, Arkansas for 12 years. Continuing that focus of women's health, I then worked at a Rural Health Clinic and the Mercy Pregnancy Clinic before marrying Sam Cooke and moving to Batesville with my then 11-year-old son, Preston. Sam and I met running at the Little Rock Firecracker 5K and continue to participate and support running in the community. We also enjoy hiking and kayaking. I believe women should not only be informed about their bodies but empowered about choices they make about their healthcare. I believe I can provide that, because of my own experience with abnormal health issues, such as infertility and most recently cancer, and the knowledge gained from work and education.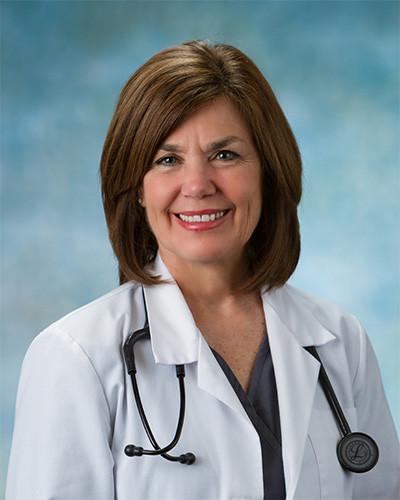 Sonia: Receptionist/Paramedic It's Sonia's cheerful voice you may hear on the phone as she helps book appointments at E.J. Jones OB/GYN. She has been in he medical field for 20 years, working as a paramedic for 18. Before coming to work at E.J. Jones OB/GYN 7 years ago, Sonia worked for Life Care EMS and Spring River Paramedic Ambulance Service. Sonia loves working for Dr. Jones and her coworkers.
We all work together so well, and our patients are the best. I love seeing and getting to know them.
I have been married to my husband for 26 years. We have two children and six grandchildren. My husband and I started the Cave City Mighty Might Youth Football program in 2001. I love to travel to new places. I also enjoy gardening and yard work. My favorite summertime activities are family barbecues and watching the grand-kids swim in the pool.